WOW Death Knight Builds (Updated for Patch 4.3)
News on patch 4.3: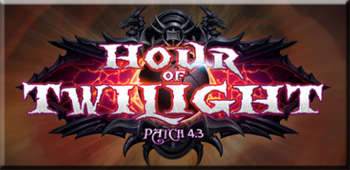 Blood and Unholy Death Knights were buffed this patch. Some of the big changes made to Blood Death Knights were: Blood Presence was increased from 30% to 55%, Death Strike heals reguardless if you hit the target or not and Bone Shield increased charges from 4 to 6.
Full patch notes for what changed for Death Knights for 4.3:
Death Strike now heals the death knight whether or not the attack misses, or is dodged/parried. As a result of this change, Death Strike no longer refunds its rune cost if it fails to hit the target, as the death knight will still receive the healing effect.
Blood Presence now provides an armor bonus of 55%, up from 30%.
Death Knight pets now properly inherit their master's crit and spell penetration stats.
Talent Specializations

Blood

Blade Barrier has been redesigned. It now passively reduces damage taken.
Bone Shield now has 6 charges, up from 4.
Veteran of the Third War now reduces the cooldown of Outbreak by 30 seconds.

Unholy

The gargoyle called by Summon Gargoyle should exclusively use its ranged attack regardless of range to the target.
Unholy Might now increases Strength by 25%, up from 20%.
Tier 13 Armor Bonus Patch 4.3:
Blood(Tanking) - 2 Piece Set Bonus: When an attack drops your health below 35%, one of your Blood Runes will immediately activate and convert into a Death Rune for the next 20 sec. This effect cannot occur more than once every 45 sec.
Blood(Tanking) - 4 Piece Set Bonus: Your Vampiric Blood ability also affects all party and raid members for 50% of the effect it has on you.


DPS - 2 Piece Set Bonus: Sudden Doom has a 30% chance and Rime has a 60% chance to grant 2 charges when triggered instead of 1.
DPS - 4 Piece Set Bonus: Runic Empowerment has a 25% chance and Runic Corruption has a 40% chance to also grant 710 mastery rating for 12 sec when activated.
There are no pictures of this armor yet so you can see what it looks like but that should be coming soon.