Death Knight Builds (Updated for Mists of Pandaria Patch 5.4)
This site contains popular WOW Death Knight Builds and other resources on how to play a Death Knight. As you all know, the Death Knight class player class was released during the Cataclysm expansion for World of Warcraft(WOW). The Death Knight has changed a lot with the release of the newest expansion, Mists of Pandaria.
A little bit about the Death Knight Class:
This class is a damage dealer / tank hybrid class.
The Death Knight class starts at level 55 and is unlockable if you have level 55+ character on that realm.

WOW Death Knights do not have shields but do have good avoidance and powerful anti-magic protection that allow them to to fill the roll of tank. Death Knights make good tanks if they are geared, spec'd and played correctly.

WOW Death Knights can dual wield or use 2-handed weapons. They use a unique rune system for their special skills so playing a Death Knight often means using a combo rotations for doing damage but in recent patches it has gone to a priority system(we talk about this later on). Death Knights also gain runic power when using abilities that use runes and this runic power can be used to cast spells such as Death Coil or Frost Strike.

Death Knight talents are split into 3 different trees:

Blood: This is now the only tanking tree that death knights have. Death Knights use to be able to tank in all 3 trees but this changed with the release of Cataclysm.

Frost: This is a DPS tree. Dual wielding frost spec'd death knights are the top for DPS build right now but unholy 2H is very close.

Unholy: This is DPS class and PVP class, it focus's more on diseases and ghouls for our DPS.
Current News:
The Newest Patch for Mists Pandaria has been released!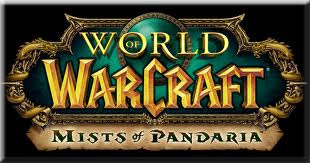 Patch 5.4 has been released and the following effects Death Knights:
General


Blood

Riposte is a new passive ability learned by Blood Death Knights at level 76. When the Death Knight dodges or parries any attack, they gain 75% of their Parry and Dodge as additional bonus to Critical Strike for 20 seconds.

Dancing Rune Weapon no longer costs Runic Power.

Sanguine Fortitude no longer reduces the cost of Icebound Fortitude.

Scent of Blood now also has a chance to activate when the Death Knight dodges or parries a melee attack.
Frost
Unholy
Master of Ghouls now reduces the cooldown of Raise Dead by 60 seconds.

Ghoul's Leap and Gnaw abilities are no longer on a global cooldown, and no longer cost Energy.

Unholy Might now increases the Death Knight's Strength by 25% (up from 10%).
Talents
Anti-Magic Zone has been redesigned. The talent now reduces magic damage taken in the area-of-effect by 40% for 3 seconds, there is no longer a cap on total damage absorbed, and the ability no longer scales with strength.

Death Siphon had its damage increased by 10%.

Plague Leech now tries to convert 2 fully-depleted runes Death Runes.
Glyphs
New Major Glyphs


Glyph of Festering Blood: Makes Blood Boil treat all targets as if they have been infected with Blood Plague or Frost Fever.

Glyph of Regenerative Magic: If Anti-Magic Shell expires after its full duration, cooldown for the ability is reduced based on the amount of damage absorbed.

Glyph of Swift Death: Haste effect granted by Soul Reaper now also increases the Death Knight's movement speed for the duration.

Glyph of the Loud Horn: Horn of Winter now generates additional Runic Power, but the cooldown is increased.


Major Glyphs


Glyph of Enduring Infection now reduces damage dealt by diseases by 15% (down from a 30% reduction).

Glyph of Mind Freeze now reduces the cooldown of Mind Freeze by 1 second, and raises its cost by 10 Runic Power (down from 2 seconds and 20 Runic Power).

Glyph of Outbreak now causes Outbreak to cost 30 Runic Power (down from 40).

Glyph of Pillar of Frost now reduces movement speed by 70% instead of freezing the Death Knight in place.


New Minor Glyphs


Glyph of the Long Winter: The Horn of Winter ability now lasts for 1 hour.

Glyph of the Skeleton: The Death Knight's Raise Dead spell now summons a Skeleton instead of a Ghoul.
Site News:
Updated pages for 5.4 patch.